Diabetes specialist
Introduction
The purpose of this tool is to help you decide whether or not to see a diabetes specialist. When making a decision like this, you must balance:
The reasons for seeing the specialist
Whether there are alternatives that may be more appropriate
Cost
This tool is not a substitute for professional medical care and advice. Ask your regular doctor to help you decide whether it is worth seeing a specialist. There is usually no exact "right" or "wrong" answer.
Your physician may make certain recommendations to you. However, the final decision about whether to see a specialist rests with you.
What is the specialist?
Type 2 diabetes occurs when the pancreas does not make enough insulin to keep blood sugar (glucose) levels normal, often because the body does not respond well to the insulin.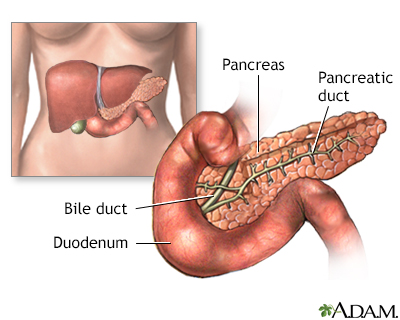 Type 2 makes up 90% or more of all cases of diabetes and usually occurs in adulthood. An estimated 18 million Americans have this disease, and half are unaware they have it. Type 2 diabetes is becoming more common due to the growing number of older Americans, increasing obesity, and more sedentary lifestyles.
Your primary health care provider may be able to help you live with type 2 diabetes. You may also need to see a diabetes specialist (endocrinologist) to understand and learn how to manage your disease. Managing your disease is crucial to your long-term health, and may help you delay or avoid having to take medication.
You should work closely with your health care provider to learn how much fat, protein, and carbohydrates you need in your diet. You will also need to learn about exercise and what diabetes can do to your body over time.
A registered dietician can be very helpful in planning your dietary needs. Your specific meal plans need to be tailored to your food habits and preferences. People with type 2 diabetes should follow a well-balanced and low-fat diet.
Key points
Basic diabetes management skills will help prevent the need for emergency care. A specialist can help you learn these skills.
Weight management is important for controlling your diabetes. Some people with type 2 diabetes can stop medications after losing excess weight, although the diabetes is still present.
Diabetes often has no symptoms, but serious damage may still be occurring in your blood vessels.
Over time, blood vessel damage can lead to blindness, numbness and tingling in the hands and feet, kidney damage, strokes, amputations, and heart attacks.
The closer you can keep your blood sugar to normal, the less likely it is that you will have serious blood vessel damage over time.
However, the closer you kpee your blood sugar to normal, the greater your risk of experiencing episodes of low blood sugar, which are known as hypoglycemia.
Episodes of low blood sugar can be dangerous and sometimes even life-threatening if they are severe and prolonged.
In addition to controlling blood sugars, it is critical to keep both blood pressure and blood fats [total cholesterol, triglycerides, and good (HDL) and bad (LDL) cholesterol] under control.
You need to have a balance between keeping your diabetes under control to protect your blood vessels long-term and the greater risks of hypoglycemia. This is especially true in older patients, where aggressive efforts to control blood sugar may not always be in the best interests of the patient.
How much time this decision tool will take
What this tool will provide
A personalized list of factors for you to weigh
Questions to ask your doctor
Alternatives to seeing this specialist
Recommended reading
---
Review Date: 12/31/2010
Reviewed By: David C. Dugdale, III, MD, Professor of Medicine, Division of General Medicine, Department of Medicine, University of Washington School of Medicine. Previously reviewed by Robert Cooper, MD, Endocrinology Specialist and Chief of Medicine, Holyoke Medical Center, Assistant Professor of Medicine, Tufts University School of Medicine, Boston MA. Review provided by VeriMed Healthcare Network (10/17/2008).
References:
American Diabetes Association. Standards of medical care in diabetes -- 2010. Diabetes Care. 2010;339:S-11-S61.
The information provided herein should not be used during any medical emergency or for the diagnosis or treatment of any medical condition. A licensed medical professional should be consulted for diagnosis and treatment of any and all medical conditions. Links to other sites are provided for information only -- they do not constitute endorsements of those other sites. © 1997- A.D.A.M., a business unit of Ebix, Inc. Any duplication or distribution of the information contained herein is strictly prohibited.